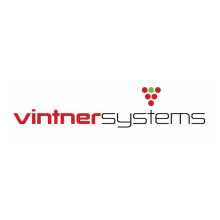 Vintner Systems Ltd is the leading supplier of software solutions to the drinks trade in the UK and Ireland.  It has over 300 companies ranging in size from sole traders to some of the largest wholesalers in the country.  It is designed for a wide range of business types; from wine and food importers to beer wholesalers; from specialist wine shops to chains of wine shops; from commission only suppliers to fine wine investment companies.
Open Imagination has a relationship with Vintner Systems that enhances the Vintner system with a web site module that provides seamless integration with the Vintner software that provides its customers with a powerful cost effective means to trade online.
For more information about our Vintner Integrated web site offering see our Grapes Product.