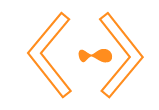 At Open Imagination we specialise in developing websites using Open Source technologies because they have a modern community driven ethos that enable us and other development agencies to collaborate together when needing to build the same functionality which makes your next website feature-rich and secure which we feel is also a responsible approach for all our clients.
We develop and support websites using: Drupal, Drupal Commerce, WordPress and Magento.
Therefore we think that what you put into updating your website should be rewarded in as many other ways as possible.
"The beauty of digital technology is that it should work for you and make things easier not the other way round."
Technologies
We are familiar with most front end frameworks that include PHP, MySQL, HTML5, Javascript, JQuery, CSS, Sass, JSON, YAML, web services and image manipulation tool kits.
We work using the full LEMP stack:
Linux
Nginx
MySQL / MariaDB
PHP 5.6 / PHP 7
AJAX
Memcache
Varnish
Systems Integration
Back office system integration with EPOS systems is becoming critical for streamlining order  processing and stock management.
We already integrate with Vintner Systems for the drinks trade that makes content management and order processing fully integrated.
Enriching user experience with 3rd party tools is critical to any website so that you can offer a rich user experience to customers at minimum cost.  Just some of the tools we commonly integrate with include:
Caching and Performance Tuning
Fast websites have a great return on conversion rates and customer confidence but 'speed'  is also essential to help with organic ranking in the leading search engines.  Once a site is built we create a custom caching and performance strategy that suits the website.
Custom Development
If you can imagine it we can develop it.  We have no restrictions on what can and can't be developed to ensure that we build exactly what you need.
Mobile Apps
For a more personalised experience, we can develop mobile applications that solve a tangible need. Our app developers can build applications for iOS and Android with Drupal integration so your app is fully content managed with user information reporting.