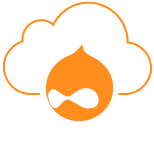 Have your web site hosting managed by us for speed reliability, SEO and backups. Because build high performance websites and we know how to best host websites that are cost effective, maximize SEO and user experience.
We have a wide range of hosting solutions to suit the demands or your website, so you get the best out of your online business.
Send us your website files and database we can take care of the rest.
---
Drupal Hosting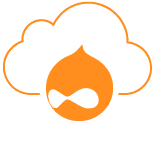 Wordpress Hosting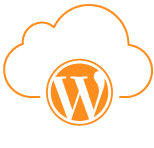 Designed to be easily scaled up or down, all our web site hosting is managed by us and therefore can very simply meet the growing demands of your web site requirements. We can provide a shared cloud hosting for small, low-traffic sites; or dedicated server hosting for larger, high-traffic and resource intensive web sites.
Starter Hosting
The smaller, low-traffic open source web sites can take advantage of our shared cloud hosting. It gives small businesses a resilient hosting service at affordable prices, all managed by us.
Tailored Hosting
High-traffic, processor-intensive web sites can be taken care of within our broad range of dedicated cloud server options – each one can be customised to each of your specific requirements. Each dedicated cloud open source hosting option includes free setup and installation.
All our fully managed hosting options include the following as standard:
High Performance, Resilient Web Hosting:
UK based data centre for UK and Global SEO with minimum latency
Powerful Intel® Xeon® processors.
High-performance, RAID 10-protected SSD storage.
Redundant 10-Gigabit networking.
From 1–32 vCPUs.
Routine daily and weekly database and file backups.