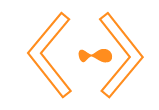 At Open Imagination we have a wealth of experience with transforming high-level business requirements into highly effective systems that provide value through automation, customer care and workflow processes that, in turn, build data for analytics and reporting.
Why Drupal Commerce?
As a member of the Drupal community we are constantly working with many other developers globally to continually make Drupal a cutting-edge platform that supports the latest technologies and user trends.
Free Modules
The world-wide community drives the innovation that makes Drupal and Drupal Commerce the responsible choice for serious web site owners. We adapt Drupal for any size of website, from small businesses to enterprise level e-commerce systems comprising integration with 3rd party applications and back office systems. As Drupal is a community driven project the core platform and contributed modules are distributed with no licence fee or maintenance cost.
Constant Security Audits
There is an active community of security advisories dedicated to pick up on weaknesses.  Open Imagination subscribes to the Drupal Security Council which regularly releases updates to us, in just the same way as Microsoft and Apple do, to maintain their operating systems. Drupal and Linux security patching is included with our hosting services.
No lock-In
With the thousands of developers that have a hand in developing open source software, there is an incredible amount of high-quality functionality, and a high number of leading edge systems.
Any of our clients are free to take their website to another Drupal vendor, and likewise we will happily adopt most other Drupal websites.