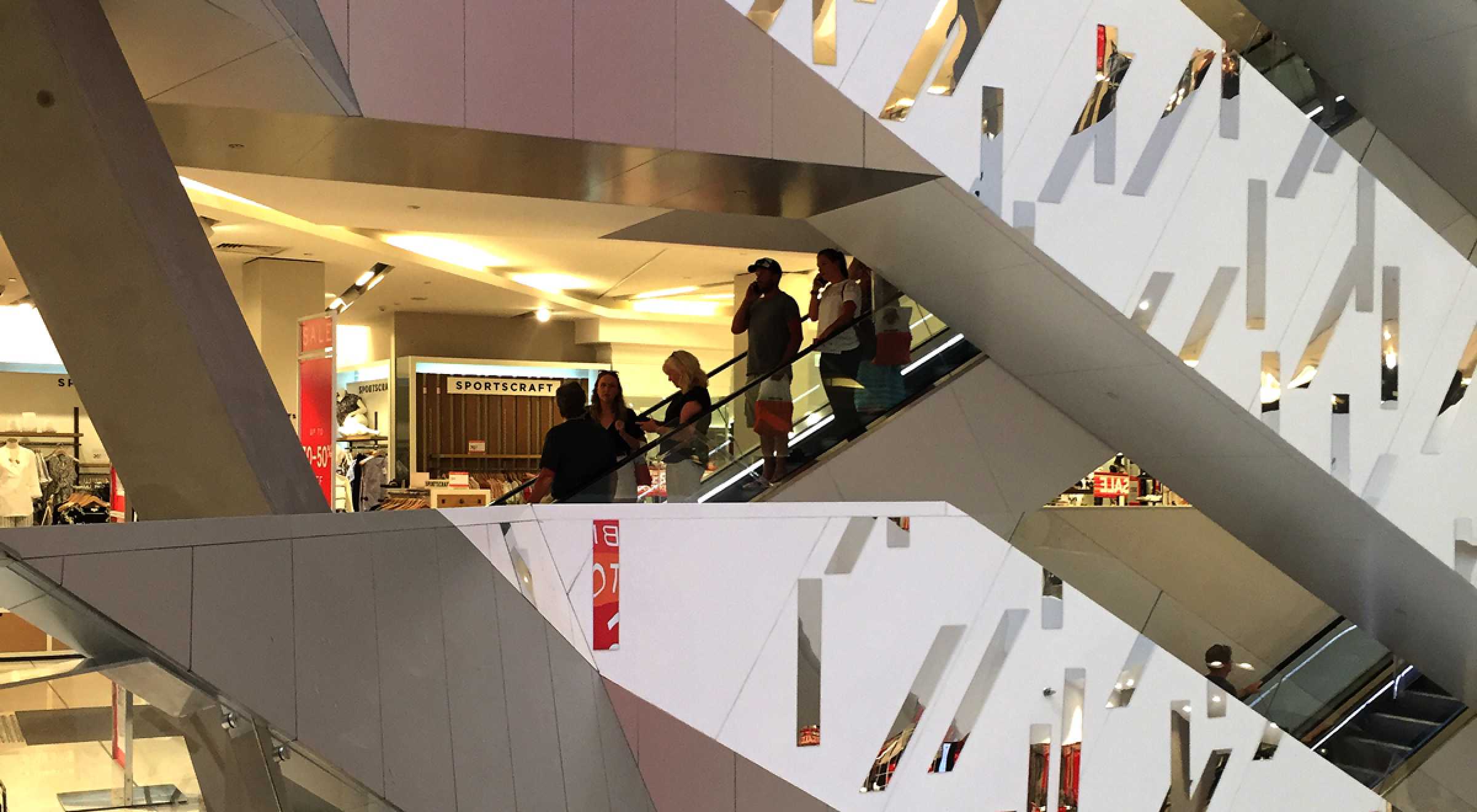 Submitted 4 years 4 months ago by
Matt Batterton
.
This post provides an insight to our experience of what works and what does not when selling drinks online.
If you rely on your website to do all the work then you could be missing out on huge potential. Sales of drinks is a highly competitive industry both online and on the high street.
A good ecommerce website must include the functionality to accommodate the combination campaigns that can offer a consistent message using both on site and offsite techniques.
Multichannel Marketing
Multichannel marketing is sending potential customers information about the products you have for sale to channels other that your website. This may include but not be limited to email newsletters, Facebook posts, Twitter posts, Faceboook Advertising, Google Adwords PPC and Twitter Advertising.  This technique pushes your messages out to the sales channels that your customers maybe checking or have visablity to daily.  It is going to be unlikly that your customers will be checking your website this frequently.
Onsite Marketing
Pull marketing is when you offer something that is attractive. In simple terms this could be a discount, or product promotion on your website platform or shop.
Campaign Messaging
Campaigns are not all about offering a discount it is simply providing a means to inspire customers to purchase your products.
This is done creatively in a number of different ways that include: offering discounts, free products, or simply products that customers are looking for at seasonal times of the year e.g. Port at Christmas, Champagne on valentines days, Whisky on Father's Day etc.
Another way is to simply promote products that are fashionable or have been referenced in the media.  Every channel that your campaign is advertised on much be consistent and include the unified message. The caption must be short and imaginative, once a customer has seen it, will it make them think about it later?  The most powerful campigns will do this.  Some of my recent favourites include:
"Dry January? See our Dry White wine" (Thanks to the Wine Cellar Club in 2017).

"Fantastic Fiz - Happy or Sad" I drink champagne when I'm happy and when I'm sad. (Thanks to the Wine Reserve in 2018.)

"The Spirit of Christmas - It may be August, but Christmas is fast approaching; we're all very excited to introduce our first launch of spirit baubles, The Spirit Of Christmas!" (Thanks to The Lake Distilery in 2017)

"Big is Beautiful - Add a touch of theatre to the occasion with a 1.5L or larger bottle" (Thanks to the Wine Cellar Club in 2017).
Campaign Building Made Easy
Once you have a clear idea of what the assets you need to run an effective campaign across all your channels planning each campaign and rolling it out simple.
Each campaign needs to be consistent across all your delivery channels so that the message a clear that makes running an effective campign easy.  You need to work out what the key assets that you are required for you to run each campaign.  This may include:
Graphics
Targeted search terms
Short headline (that includes key search terms with a call to action)
Landing page of where products can be added to the basket and optimised for the campaign
Clear call to action of what you want to your customer to do after having seen your advert.
Once you have a clear idea of what you need to effectively run a campaign, it is easy to build the graphic and work on the creative messaging required.
Simpler the better - any message must be short and provocative.  When your customers see the you message they may not buy at that time. If it is provocative or imaginative enough it will stick with your customers and enable them to return when the time is right for them,
Where to post your campaign?
What do you want your campaign to do?  The usual answer to this question is to add a product to the basket and complete an order.  Therefore it is essential the call to actions on your campaign are easy to use.
The campaign landing page
Visitors to your website should be direct to a clearly defined landing page for the campaign,  This provides page that can be ranked in search engines for the name of the campaign, and a landing page for all social media links, PPC links and advertising banners.
Most of our commerce sites include the facility to create custom category landing pages so that content managers can setup graphics, messaging, text and promote specific products that have clear call to action (add to basket) buttons.
Push marketing
While onsite campaigns will attract passers by who discover your website this will not increase passers by and is not very well targeted.  Using off site marketing tools provide you with the chance to target very specific audiences that will provided a much greater conversion rate while also increasing your website traffic and overall website ranking.
Email newsletter
Be selective about which email list to send these too. You should have separate lists based upon where each customer signed up also help differentiate between interest groups.
Our favourite email newsletter providers include Mail Chimp and Campaign Monitor.  Both services are free up to a specific number of emails sent per month.
These provide easy use to use mobile responsive email formats that integrate subscribers with Drupal websites seamlessly.  Most customers will check their emails on their smart phone so your call to a action that enable them to purchase must be seamless.
Your email may include:
    •    Graphic to match the home page hero
    •    Short headline (that includes key search terms with a call to action)
    •    Link to the campaign landing page of the website (NOT THE HOME PAGE).
    •    List of some of products available in the campaign
Social Media
Just continue as you have been with posting the category landing page on Facebook and Tweeting and try to keep the your twitter channel in sync.
All links should direct to the campaign landing page e.g. product listing. where customer can buy.
I also recommend throughout the duration of the campaign that you Tweet around 3 - 6 times a day or update the Facebook  2 - 3 times a day for maximum effect.
Advertising
Google Adwords
PPC advertising with Google Adwords can be very effective and targeted to provide a very good conversion rate.  Your PPC advertising should always return a good profit therefore do not ever bid more for a click than you can afford and keep your Google Adwords, device and region specific to your target audience.
Facebook Advertising
Facebook Advertising also include the facility to display your advert based upon a customers interests therefore you can set your advert to show to only customers who have an interest in fine wine groups and located in a specific jurisdiction.
Google Adwords campaigns
    •    Graphic
    •    Short headline (that includes key search terms with a call to action)
    •    Link to where to buy a product (not a dead end or sold out event.)
Affiliate partners
    •    Release a pack so they can promote the campaign.
Please contact us ff you are interested we can manage your Google Adwords campaign we already do this for a number of customers and have a priority line to Googles Adwords team to ensure your adverts are being effective.
Affiliates
Make your affiliates are aware of your campaigns. Send them a pack so they can promote your products for you.
Referrals
Are your customers talking about your campaigns, if not ask them?  Your customers will either be unhappy, satisfied or advocates of your products. The advocates are high value customers who will endorse your products and refer them for you in many different forms e.g. re-tweeting, sharing on facebook, sharing your wine with their friends.  So lets get their feedback and reward them where you can.
Strategy
How can we measure the success of each campaign?
How will one campaign influence the next?
When is the best time to launch a campaign?
How often should a campaign run?
These are questions we don't have answered for you but please consider.
Tools you have available include:
    •    Google Analytics
    •    Order reporting on the website
    •    Email Newsletter open rate, bounce rate.
What is your campaign strategy?
Planning
Campaigns should be planned for a minimum of 4 weeks ahead, This provides time for testing, planning and creating the correct messaging and graphics required.
The sooner this becomes routine it becomes much easier.
Don't be afraid if your campaign fails it is far better to do one that not.  Each campaign can be measured using Google Analytics and evaluating when a campaign is successful and one that is not is vital to learning and refining what works with your customers base.